Internet Management Software
Subscriber Management Software
Join over +250 happy clients!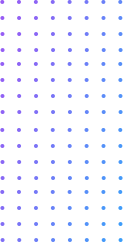 Formed in 2010, Synnefo stands dedicated to developing software for ISP Solutions. Ever since its inception, we have helped small, medium, and large Internet Service Providers across the globe with comprehensive software solutions and ever-going research that beats the traditional approach.
A seamless integrated experience
Our Mobile Apps
Save time and money with a single move
Internet Management Software
Subscriber Management Software
In the world of ISPs..we make the difference!!!
Internet Management Software
Redefine your business with SYNNEFO IMS. It offers a comprehensive solution to ISPs for new revenue generation using prepaid coupons based on hours/days, data usage and discounts. It facilitates ISPs to provide internet access on secured networks and helps reduce revenue leakages by managing and monitoring Franchisees/ Operators based on their administrative access level. The subscriber/accounting management software has about 1 million users and is continuously expanding.
Synnefo IMS helps in managing customer acquisition, renewals, collections, analysing data, complaints and portal for your end users to manage their accounts. IMS comes with Payment Gateway Integration thereby easing the revenue flow and SMS Integration to keep you in constant touch with your customers.
Synnefo IMS is also IPV6 ready.
Get the best cable setup box software today!!!
Subscriber Management Software
Synnefo Subscriber Management Software is a comprehensive solution which helps gain insight of the business operations and customer behaviour. SMS is a very user friendly software which helps reduce revenue leakages by managing and monitoring the Billing and Collections.
Multiple packaging of channels gives more viewing choice to the end customers. Setup box activation/deactivation along with inventory can be managed for ease of the administrators.
SMS can be integrated with CAS or can be used only for accounting purposes too. A one stop solution for Subscriber Management, Setup Box Management, Inventory, Accounting Management, Notification Management, Complaint Management and many more….
We develops strategic software solutions for ISP/CMS/OSS/BSS
Countries with active
client base